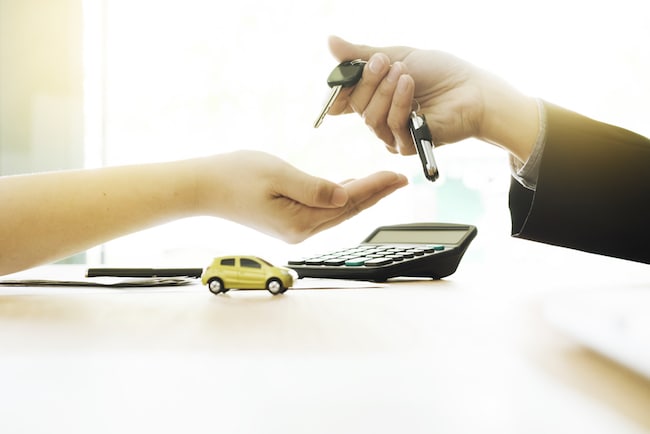 Welcome to the Ford family, America's favorite brand. We are continually innovating our vehicles to be the best they can be for our clients. Whether you need a new powerful truck, adrenaline-rushing sports car, or practical sedan, we have you covered. However, take some time to decide how you want to make payments on your new Ford. More specifically, do you know if you want to lease or finance your Ford? If you're unsure, Ziem's Ford Corner's finance center in Farmington will break down the pros and cons of doing both types of methods.
Leasing Your Ford
Benefits of Leasing: Leasing is a fantastic choice for those who want to drive newer vehicles that include amazing features for a lower price. If you are someone who wants a new vehicle every few years, leasing is your best bet. If you fall in love with that car, you can buy it in the end! If you want something new and different, you can give it back to the dealer after the lease term and not worry about selling it!
Problems with Leasing: Since you do not technically own the car (the dealership does), you will need to obey certain rules. Lease agreements come with annual mileage limits, responsibility towards wear and tear that happens to the vehicle, and you cannot not make any modifications to the vehicle. Bottom line: the Ford needs to be in the same condition the day you purchased it (if you plan on turning it back in). Also, if you decide to go the route of turning in your lease car for a new vehicle (whether you buy or lease), you cannot use any car towards a down payment.
Buying Your Ford
Benefits of Buying: Buying a Ford is a great option for those who want more freedom over their car. For example, you will not need to worry about annual mileage or any wear and tear the vehicle may accumulate. Additionally, you can customize your vehicle the way you want! If you do not want to keep the vehicle anymore, you can sell it at any time.
Problems with Buying: Buying a new car will typically require higher monthly payments compared to leasing. While you can sell your vehicle at any time, you will first need to find a buyer and worry about negotiating a fair price with them. Lastly, you won't get to experience rides with the newest and best technologies since you'll be owning this car for a while.
Which Option is Best For You?
No matter which option you choose, you will still appreciate the incredible incentives that come from owning a Ford. Furthermore, Farmington drivers can utilize Ford incentives whether they lease or finance. While there are advantages and disadvantages to both options, you need to choose the payment plan that will make the most sense based on your needs and lifestyle.
If you still find yourself unsure of which one you should choose, we're here to help. Come down to our dealership and our finance department will discuss in detail your best options. If you have any questions, don't hesitate to ask! Please call (505) 325-1961 or contact us today.